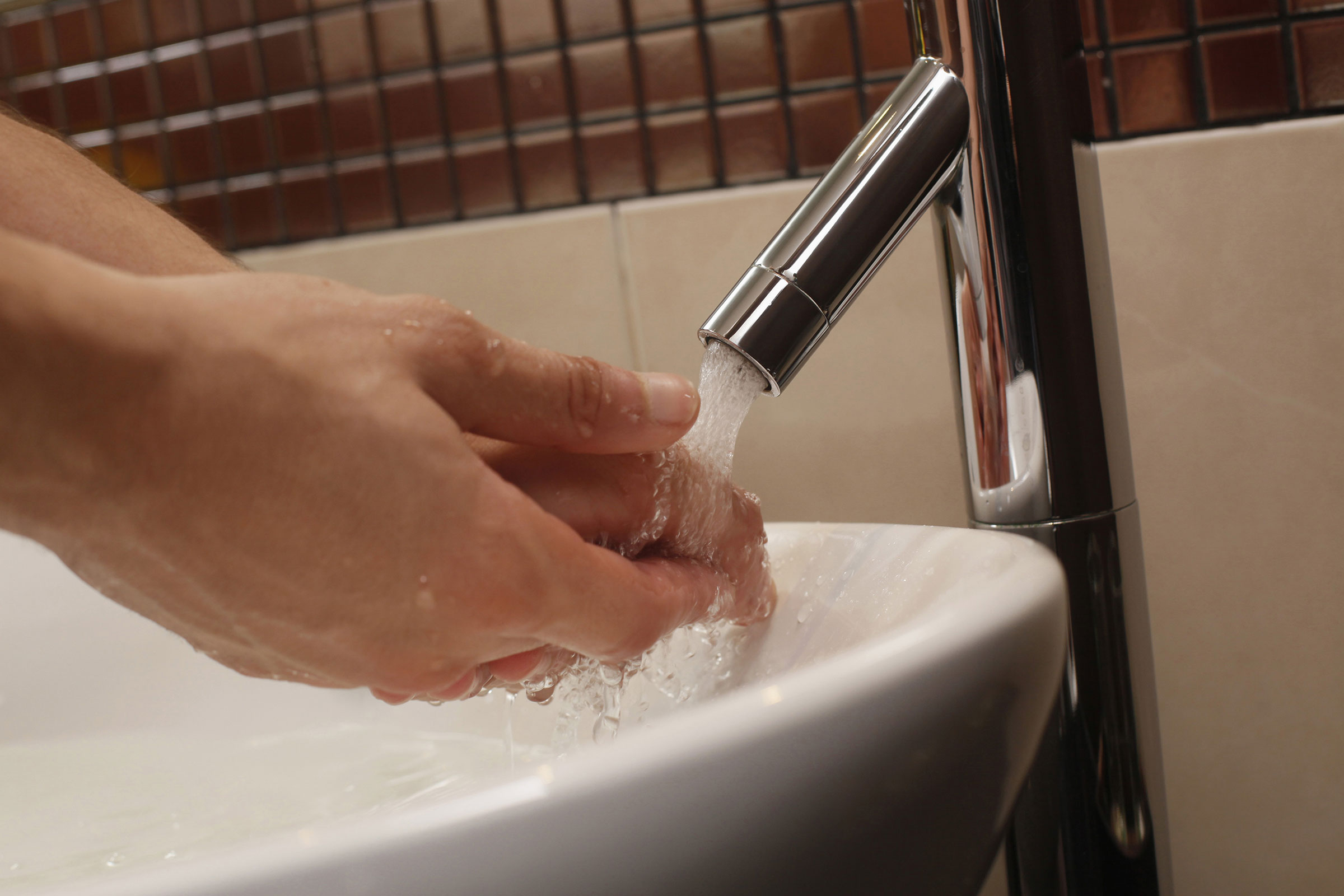 11 Dec

Hand Hygiene for Preventing Infections

Most of us in healthcare learned that "handwashing is the number one way to prevent the spread of infections." And yet, studies still show that hand hygiene is poor among healthcare workers. Some of the obstacles cited by the Centers for Disease Control and Prevention (CDC) include:
Lack of time
Poor staffing
Overcrowding
The perception that hand hygiene interferes with the patient relationship
Lack of convincing evidence that hand hygiene decreases infections
Not thinking about it/forgetfulness
No role model from colleagues or superiors
Hand hygiene supplies that aren't easily accessible.
Direct Observation
Probably the most common method of assessing hand hygiene compliance is direct observation. However, direct observation has the possibly unintended result of the Hawthorne effect. That is, once the observer is known to be looking at hand hygiene, the compliance miraculously increases – at least while the observer is within sight! This effect can be looked at as a disadvantage since the results may not reflect the actual hand hygiene compliance among those observed. However, the Hawthorne effect can also be seen as a positive outcome since some may feel anything that gets healthcare personnel to clean their hands is a plus!
The person(s) conducting the observations can also influence the accuracy of the data obtained. Reported compliance rates may not be accurate if using personnel from each area to conduct observations in their area. Management may discourage reporting noncompliance, either directly or indirectly to protect the reputation of the department or unit within the facility, to prevent "looking bad" compared to other managers, or due to the sense of loyalty to the staff. Similarly, staff members may not want to report noncompliance among their peers.
This may also be due to a sense of loyalty to peers, hesitancy to indicate providers are not compliant, or not wanting to 'rat out' peers or providers. It is important to note that many studies report better results with reporting noncompliance if the names of those not performing hand hygiene are omitted. Interestingly, most studies examining hand hygiene observations report best results when immediate feedback is provided. However, this may also contribute to the Hawthorne effect and counters any attempt to have 'secret shoppers' perform the observations.
Using an Infection Prevention Department
Some facilities use Infection Prevention Department staff to conduct hand hygiene observations, which may facilitate the Hawthorne effect. Some staff has become so accustomed to the Infection Preventionist conducting hand hygiene observations, that they will point out to the IP that they are cleaning their hands any time the IP is in the department, regardless of the true reason for the visit.
A recent study conducted in a sample of Veterans Administration (VA) hospitals found that collecting hand hygiene data created friction between the Infection Prevention Department and frontline staff, wasn't perceived as accurate and feedback didn't produce any improvements.
The authors concluded that better strategies are needed to collect accurate data and enhance a collaborative effort towards improvement. Another recent study examined the magnitude of the Hawthorne effect of overt and covert hand hygiene observations. This study found that the Hawthorne effect was higher during overt observations, was three times larger among nursing staff compared to physicians, and was greater in outpatient clinics compared to intensive care units (ICUs). These researchers concluded that overt hand hygiene observations didn't produce enough reliable data to target poor performing areas.

Using Technology for Hand Hygiene
A Toronto study examined the effect of an independent electronic prompt coupled with a dispenser counter on hand hygiene behavior. The electronic reminder system was actually a vibration of a badge worn by the staff on the involved units. This study found that a 20-second vibration (reminder) produced a sustainable increase in hand hygiene compliance among staff. Although the study authors couldn't explain the reason, they found that the use of hand sanitizer dispensers outside of patient rooms increased during the study period. Participating units were followed for one year with sustained compliance.
Proper Training
One last thought about poor hand hygiene compliance may be tied to the way all healthcare personnel is educated. Hand hygiene isn't usually an integral part of healthcare education. During a medical resident orientation, I discovered that hand hygiene was never taught or discussed at any point in their education. To shore up this point, a study of medical students, residents, and medical school faculty found that hand hygiene education was lacking.
Additionally, those participating in this qualitative study felt that there wasn't enough convincing evidence to support hand hygiene. Lastly, this study found that medical students rely on what they are told by those senior to them, while faculty rely on their education and experience. The authors concluded that "Awareness of the evidence around good hygiene needs to be improved at all levels" and that faculty should be keenly aware that they are role models.
Safety Should Be Top Priority
This study seems congruent with personal experience and healthcare worker education: hand hygiene education is not integrated into healthcare personnel education. This important point should be considered when planning general orientation, orienting personnel to a department or unit, or during provider orientation. Obtain support from the 'influencers' as well as management in each healthcare domain. Use this information during orientation, and be sure to clearly explain the expectations for hand hygiene, your facility's hand hygiene program, and approach to monitoring.