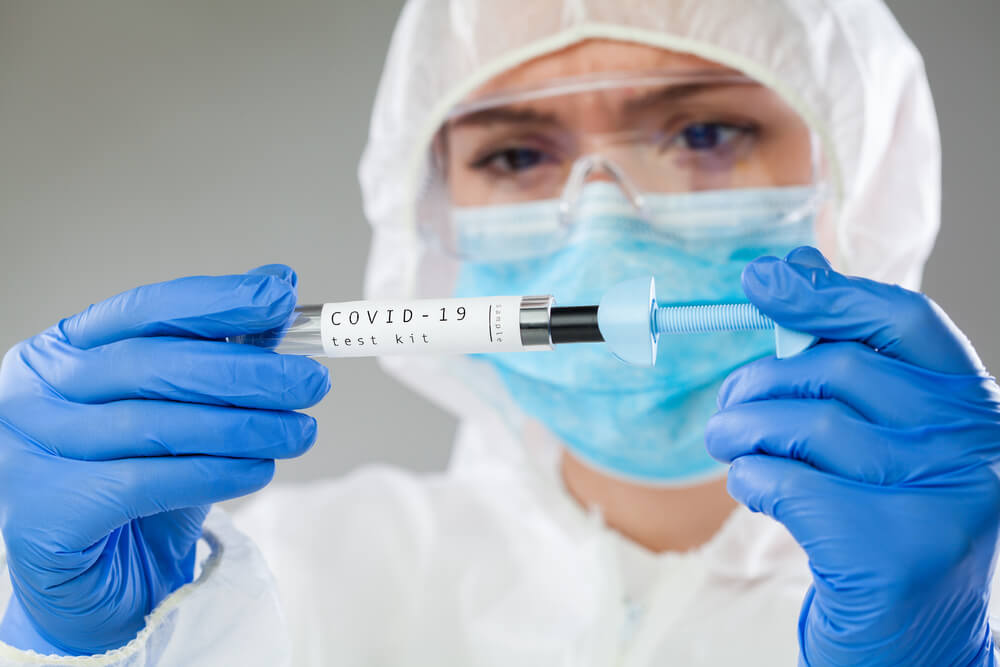 27 Oct

A Guide to Personal Protective Equipment (PPE) in Healthcare

The COVID-19 pandemic opened the public's eyes to the importance of personal protective equipment or PPE for infection control. Because healthcare workers come into close contact with unhealthy individuals, PPE can make a difference in their ability to avoid spreading or contracting communicable diseases at work.

Personal protective equipment serves as infection control for viral and bacterial microorganisms , to form a protective barrier around the mouth, eyes, nose, or skin. Healthcare settings and institutions, such as hospitals, need PPE management plans for everything from facemasks, gloves, eye protection, and other vital equipment to protect employees and patients.
What Is Personal Protective Equipment?
Personal protective equipment includes the tools and materials that protect employees from work-related dangers. PPE also involves the methods for maintaining, wearing, and removing equipment. For example, in a fire department, PPE includes protective footwear, helmets, and coats. Personal protective equipment also includes the following:
Respirators
Fall protection and harnesses
Protective body suits
Helmets
Fire-resistant clothing
Goggles
Protective footwear
Healthcare workers usually wear gloves, gowns, facemasks, protective eyewear such as face shields, and NIOSH-certified disposable N95 filter respirators.
Why Do Healthcare Workers Need PPE?
Healthcare workers wear PPE as the last line of defense against pathogens. The Center for Disease Control and Prevention (CDC) recommends following standard precautions and transmission based precautions to protect both healthcare workers and patients from transmissible diseases. . The Occupational Safety and Health Administration (OSHA) also requires PPE so employees can remain healthy and safe at work.
These agencies require personal protective equipment to protect health care workers from bloodborne pathogens and for other infection control measures.
What Should Be in a PPE Management Plan for Infection Control?
Several government agencies require PPE in health care settings and medical practices, but consideration must be given to using the gear effectively. All employees need proper training on how to don (apply) PPE , including face masks, N95s, eye protection, gowns, and gloves. Healthcare personnel also need instructions on how to safely remove and dispose of the gear without touching contaminated surfaces.
Management also needs plans for appropriate oversight of PPE. Some departments have unique PPE needs. For example, X-ray technicians need protection from X-rays. These plans should also address the social-emotional needs of health care workers, as they constantly worry about the infectious diseases they see daily. Management should set a good example by wearing personal protective equipment properly.
The PPE management plan needs several components. Ideally, the ultimate goal of the rules is to protect workers. The plan must follow federal, state, and local regulations and laws, while also adhering to the workplace's guidelines and policies.
While creating a PPE strategy, management needs to understand what is feasible for employees. The strategy must fit the facility's resources and rely on data about hazards, potential injuries, infection control requirements, and financial risks for the employee and the company.
The PPE management plan should address several vital questions:
What risks exist in the workplace and what other actions have been taken to mitigate those risks?
What building areas could become damaged or compromised during natural disasters?
How can we prepare for supply chain problems? What is our backup plan?
What hazards exist in the workplace? How does the danger affect employees and their stations?
Will risk cause financial issues?
How are employees, patients, and visitors affected by dangers? Could they sue based on the problem?
Why Is Personal Protective Equipment Necessary?
Employees in various industries have several risks from illness, injury, and death. Health care workers have all three, as they come in contact with infectious diseases. They also have injury and fall risks, especially during patient care.
Healthcare workers also come into contact with tools and technology with chemicals (e.g., disinfectants, chemotherapy), radiation, electricity, and moving parts that could cause injuries. Personal protective equipment protects health care workers and their patients from dangers in the workplace.
PPE protects employees from more than heights, dangerous equipment, and bodily fluids. Protective equipment helps employees when natural disasters occur.
In some industries, employees need protection from power outages or hazardous material spills (e.g., high level disinfectants). Technology issues can create hazardous environments, as can problems with water, gas, and sewage.
How to Make the Workplace Safe
OSHA provides steps for making the workplace safe, especially when a hazard exists. Ensuring the institution follows these procedures is crucial. Businesses can hire infection control specialists who provide training, make sure the processes are safe, and more.
Prevention
The first step in keeping a workplace safe is prevention. As mentioned above, every business in the healthcare industry should assess the possible risks of the workplace and build a plan accordingly. The Center for Medicare and Medicaid Services (CMS) requires facilities to develop an Emergency Preparedness Plan while both accreditation agencies and CMS require facilities to develop an infection control plan based on a risk assessment. These plans must take available PPE and staff ability to wear PPE properly into consideration.
Hazardous Elements
In the event of a hazard, the first step is to remove or eliminate that hazard. Since many times, the patient may be the actual hazard, other steps such as wearing PPE must be employed. If a hazard exists with workplace equipment, staff must follow facility protocol to report the hazard. Once the dangerous tool is removed, the employer or manager's next job is to find a safer, more effective replacement.
According to OSHA, it is the employer's responsibility to ensure employees have PPE that helps them do their work without being injured and it is the employees responsibility to use the safety equipment properly. The absolute goal of personal protective equipment is to prevent injury and death.
Proper Use of PPE
Employees need training on how to put on their personal protective equipment. For example, in the healthcare industry, applying gloves and facemasks requires standardized steps.
Management should train employees to put on their full PPE with the steps provided by the CDC. The process includes the following steps:
Gather your PPE
Applyhand sanitizer
Cover your clothing with a protective gown
Put your facemask on next
Follow that with your face shield or eye protection
Finally, put on your gloves
These steps make putting on PPE easiest, as the gloves are the last item – keeping the hands free for the other equipment. Once the health care worker has been in contact with one or several patients with COVID-19 or other transmissible diseases, they should remove the PPE in reverse order, clean their hands, and reapply their new personal protective equipment in the same order, as needed
Final Thoughts: Personal Protective Equipment and Infection Control
PPE protects employees from various workplace hazards and is essential for infection control. Some hazards are easy to see, like spills on the floor, while others, like viruses and bacteria, are not. Management should train employees on the proper way to put on and take off their personal protective equipment, how to select PPE based on the perceived risks, and how to properly wear PPE.
They also should provide the necessary PPE and equipment, such as facemasks and disposable gloves, so employees are always safe at work. Contact Infection Control Results today to learn how we can help improve the use of personal protective equipment in your healthcare facility.