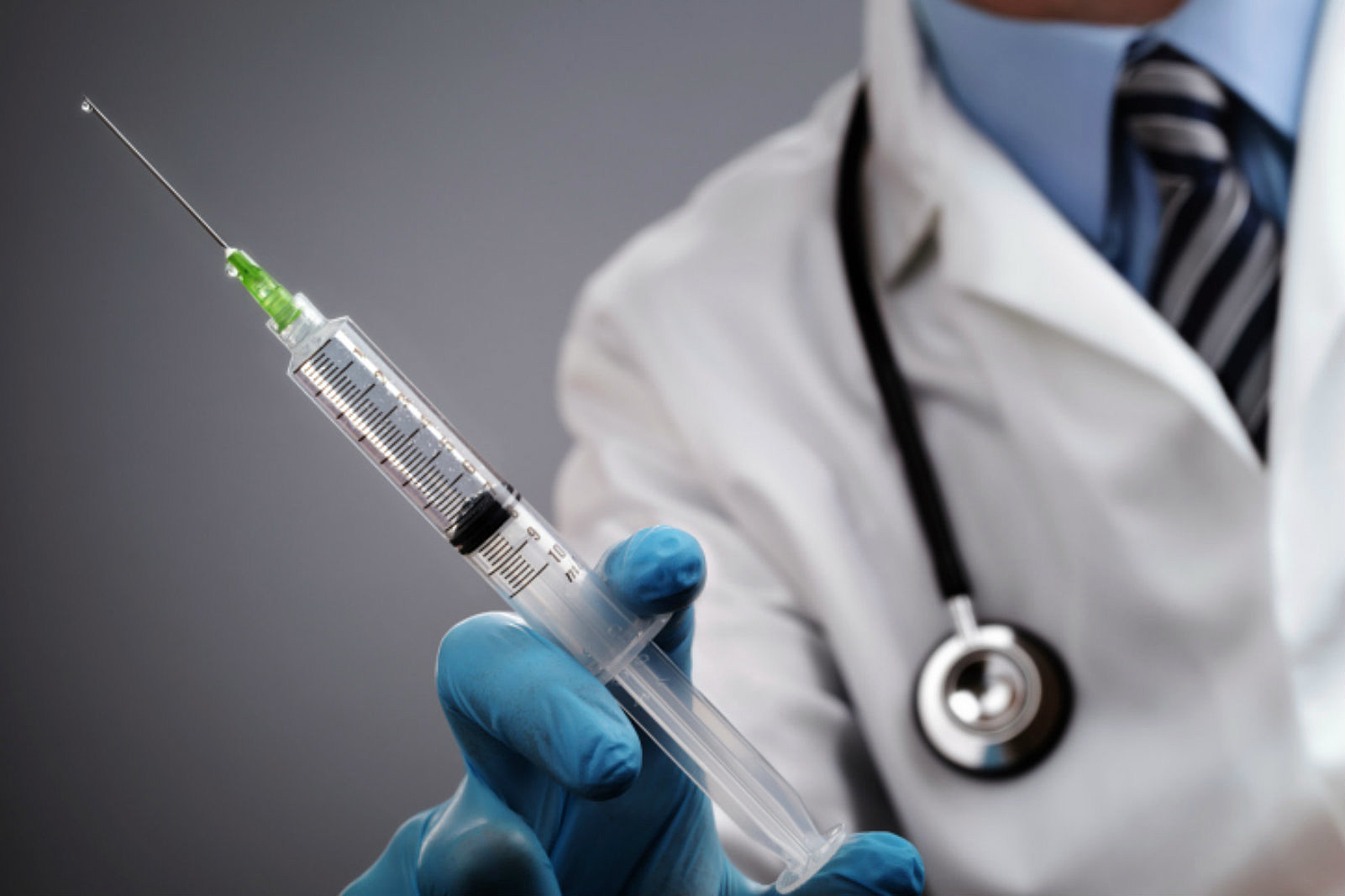 22 Jan

Principles of Safe Injection, Infusion, and Medication Vial Handling to Prevent Infections

What went through your mind when you read this title? Perhaps you thought: "Really?" or "Seriously, in developed countries?" The reality is that more than 150,000 patients in the U.S. have been notified to seek screening for hepatitis B (HBV), hepatitis C (HCV) and Human Immunodeficiency Virus (HIV) due to poor infection control practices including syringe reuse and misuse of medication vials. Can you imagine receiving this type of notification?
Getting Started with Safe Injection Practices
The Centers for Disease Control and Prevention (CDC) added safe injection practices to Standard Precautions in the 2007 Isolation Precaution guidelines as a result of 4 outbreaks in the United States. The hepatitis B virus (HBV) and hepatitis C virus (HCV) outbreaks occurred among patients at a private medical practice, a pain clinic, an endoscopy center, and a hematology/oncology clinic. The main injection safety violations that were associated with the outbreaks included inserting used needles into a multi-dose medication vial or solution container and using a single needle/syringe to provide intravenous (IV) medications to multiple patients.
Poor injection practices are so widespread and concerning that the Centers for Medicare and Medicaid Services (CMS) issued a letter in 2012 to providers and suppliers clearly stating that all types of facilities will be cited under the Infection Control Standard for unsafe injection practices.
A Colorado oral surgeon surrendered his license after a former employee informed the health department of unsafe injection practices during oral and facial surgery procedures that occurred over a span of 11 years. During the investigation, the Colorado Department of Health found that syringes and needles were used on multiple patients to administer IV medications.
In 2012, the CDC reported invasive Staphylococcus aureus infections among patients in an Arizona Pain Management clinic and an Orthopedic Clinic in Delaware. The Pain Management clinic infections were a result of using single-dose vials of radiologic contrast media for more than one patient. Three patients from this clinic developed an MRSA infection and required inpatient care for severe infections, including acute mediastinitis, bacterial meningitis, epidural abscess, and sepsis. The length of hospitalization for these patients ranged from 9-41 days.
Infections among the seven Orthopedic Clinic patients manifested as septic arthritis or bursitis in the knee, nip, ankle, or thumb. All seven patients required debridement and IV antimicrobial therapy and were hospitalized with an average length of stay of 6 days.
As you can see, the literature is replete with articles describing unsafe injection practices. This is just a smattering of the more recent literature.
How Do Unsafe Injection Practices Begin?
Healthcare personnel don't go to work with the idea of harming a patient, so how does this happen? A 2017 survey of physicians and nurses in 8 states revealed numerous unsafe practices.
The survey asked participants about the acceptability of specific injection practices as well as the frequency of some injection practices at their facility. Amazingly, although most participants indicated that syringe reuse for more than one patient is not an acceptable practice, 12.4% of physicians and 3.4% of nurses surveyed indicated this occurs regularly in their workplace. About 6% of nurses and 5% of physicians indicated that entering a multidose vial with a used syringe is an acceptable practice, even if the vial is used for more than one patient. This survey points to some of the misperceptions held by healthcare personnel when it comes to injection safety.
The CDC's One and Only Campaign motto of "One needle, one syringe, only one time" underlines the importance of never reusing a syringe and/or needle – not even to obtain medication for the same patient. The best habit is to always use a new needle and syringe to enter any medication vial. This will help to prevent 'forgetting' to change to new equipment if feeling pressured.
Guidelines for Injection Safety
The specific guidelines for injection safety from the CDC are:
Follow proper infection control practices and maintain aseptic technique during the preparation and administration of injected medications.
Never administer medications from the same syringe to more than one patient, even if the needle is changed or you are injecting through an intervening length of IV tubing.
Never enter a vial with a used syringe or needle.
Do not use medications packaged as single-dose or single-use for more than one patient.
Do not use bags of intravenous solution as a common source of supply for more than one patient.
Limit the use of multi-dose vials and dedicate them to a single patient whenever possible.
Do not keep multidose vials in the immediate patient treatment area. Medications should be prepared in an area that is free from contamination on a clean work surface. Outbreaks have been linked to preparing medications in areas contaminated with blood or body fluids as well as in the same area that (used) syringes are disassembled.
Always use facemasks when injecting material or inserting a catheter into the epidural or subdural space.
Why Are These Injection Practices Implemented?
Let's briefly explore the rationale for these recommendations since knowing the "why" behind a recommendation can facilitate remembering to incorporate it into your practice.
A closer look at "aseptic technique" relative to medication preparation:
• Perform hand hygiene prior to medication preparation. Look at ALL the medication prep areas (both formal and informally designated spaces used to prepare medications) in your facility and note if soap and water or alcohol-based hand sanitizer are available. If not, don't be surprised if the staff doesn't clean their hands prior to medication preparation.
• CDC recommends disinfecting the rubber stopper (diaphragm) with 70% alcohol prior to entering the vial; every time, even on a newly opened vial. The plastic cap over the rubber diaphragm isn't completely sealed; therefore, the stopper isn't sterile and must be disinfected prior to drawing up medication. Interestingly, feeling rushed was the most frequently cited barrier to completing all the required medication preparation steps in one study.
• Similarly, disinfecting the outside of ampules (if not in a sterile package) is also recommended to decrease the likelihood of contaminating the contents.
The aseptic technique also encompasses avoiding contact of sterile areas of equipment with unsterile areas.
Do not reuse syringes. This encompasses the following: changing needles but not the syringe between patients, using the same syringe for IV medication administration for more than one patient (even if there is a length of tubing between the patient and the syringe) or entering a medication vial with a used syringe (even for the same patient). The rationale is that hand placement on the plunger results in contamination of the plunger. Watch a colleague draw up medication, and you will most likely note their fingers are on the plunger "ribs." The plunger is then pushed into the barrel to empty the syringe. This contaminates the entire inner surfaces of the syringe. Subsequently, entering a vial with a used syringe will result in contamination of the vial contents.
The reason for not using a single-dose vial for more than one patient lies in the manufacture of the medication: it lacks a preservative to inhibit microbial growth. In other words, a single dose vial can act as an incubator if inadvertently contaminated.
Additional Helpful Tips
Don't leave a needle or dispensing device in a vial for subsequent use.
Transporting syringes containing medications in pockets or clothing is not recommended due to the potential for contamination and medication errors. Instead of using pockets, consider a case (that can be disinfected between patients) or a plastic bag for medication transport. If a plastic bag is used, consider using a clean plastic bag each time.
Pre-drawing medications (prefilling syringes) is another controversial topic among practitioners. However, the APIC position statement clearly states that medications should be used within one hour of preparation or as soon as feasible. This position concurs with the language in USP 797.
If an open multi-dose vial doesn't contain a "beyond use date", don't use the medication since you won't know if the vial has been open longer than 28 days or the amount of time indicated by the manufacturer.
A Brief Look at Drug Diversion
I would be remiss if I didn't touch on the topic of drug diversion. Drug Diversion is an infection control issue. Think about the risk: a healthcare professional with a bloodborne infection such as HIV tampers with an injectable drug.
Think about this possible scenario. The healthcare professional who is infected with a bloodborne pathogen obtains an injectable drug such as an opioid, and so it isn't noticed. The medication vial or prefilled syringe is refilled with something else (e.g., tap water or saline).
This is just one example of why infection preventionists should be involved when drug diversion is discovered at a healthcare facility.
According to the CDC, there have been 13 incidents of drug diversion since 1985. A total of 222 patients developed a bacteremia or hepatitis infection as a result of drug diversion incidents. Unfortunately, all but two of the incidents occurred in hospitals, although different members (nurses, pharmacy technician, surgical technicians, radiology technicians, certified registered nurse anesthetist, and respiratory therapist) of the healthcare team were involved in the diversion.
Actions That Help Prevent Unsafe Injection Practices:
Quality Dept, Infection Prevention Dept, Risk Management Dept: Periodically observe injection practices by all healthcare personnel responsible for medication preparation and administration throughout the facility. Hospitals and Ambulatory Surgery Centers can use the CMS infection control checklist to conduct direct observations. To guide observations in other types of ambulatory settings, use the CDC's Guide to Infection Prevention for Outpatient Settings: Minimum Expectations for Safe Care.
All healthcare personnel should receive regular education and training regarding safe injection practices. To assist with education efforts, the CDC's One and Only Campaign offers videos such as Safe Injection Practices for Healthcare Providers.  The CDC also offers print materials and posters for various settings such as Injection Safety Reminders for Oncology Clinics. Education is particularly important considering the research that has shown the many misconceptions held by healthcare personnel in relation to injection safety. Consider tailoring the education to the setting and the most frequently observed missteps at your facility. Adults are eager learners if they perceive education to be valuable in their work.
Lastly, look at the various medication preparation areas throughout your facility. Don't assume that only the designated, official med prep areas are always used to prepare medications. Critically assess the med prep area to ensure it isn't adjacent to any potential source contamination, within 3 feet of a sink, or in a cluttered environment. The previously mentioned references contain this type of information as well.
NOTE: If you are a staff member in a clinical area (rather than one of the previously mentioned departments), look at the med prep environment and practice in your area. The tools mentioned earlier are still helpful in focusing on observations. Work with your educator or your manager to determine the best method and best information to provide to staff and providers in your area. The results of your observations can help guide education.
Unsafe injection practices are no joke! Poor practices have harmed patients and even led to patient deaths. Be proactive and assess injection practices now!
References:
Siegel JD, Rhinehart E, Jackson M, Chiarello L, and the Healthcare Infection Control Practices Advisory Committee, 2007 Guideline for Isolation Precautions: Preventing Transmission of Infectious Agents in Healthcare Settings https://www.cdc.gov/infectioncontrol/guidelines/isolation/
Jaslow R. Patients of Colo. Dentist Dr. Stephen Stein urged to get tested for HIB, hepatitis amid reused needles probe. July 13, 2012. CBS News. https://www.cbsnews.com/news/patients-of-colo-dentist-dr-stephen-stein-urged-to-get-tested-for-hiv-hepatitis-amid-reused-needles-probe/
Centers for Disease Control and Prevention. Invasive Staphylococcus aureus Infections Associated with Pain Injections and Reuse of Single-Dose Vials — Arizona and Delaware, 2012. MMWR 2012; 61:501-504. https://www.cdc.gov/mmwr/pdf/wk/mm6127.pdf
Kossover-Smith RA, Coutts K, Hatfield KM, Cochran R, Akselrod H, Schaefer MK, Perz JF, Bruss K. One needle, one syringe, only one time? A survey of physician and nurse knowledge, attitudes, and practices around injection safety. Am J Inf Control. 2017; 45:1018-23. http://dx.doi.org/10.1016/j.ajic.2017.04.292
Leback C, Johnson DH, Anderson L, Rogers K, Shirley D, Safdar N. Barriers and Facilitators to Injection Safety in Ambulatory Care Settings. Inf Control Hosp Epidemiol. 2018; 39:841-848.
Dolan SA, Arias KM, Felizardo G, Barnes S, Kraska S, Patrick M, Bumsted A. APIC position paper: Safe injection, infusion, and medication vial practices in health care (2016). https://www.apic.org/Resource_/TinyMceFileManager/Position_Statements/2016APICSIPPositionPaper.pdf
Centers for Disease Control and Prevention. Drug diversion. https://www.cdc.gov/injectionsafety/drugdiversion/