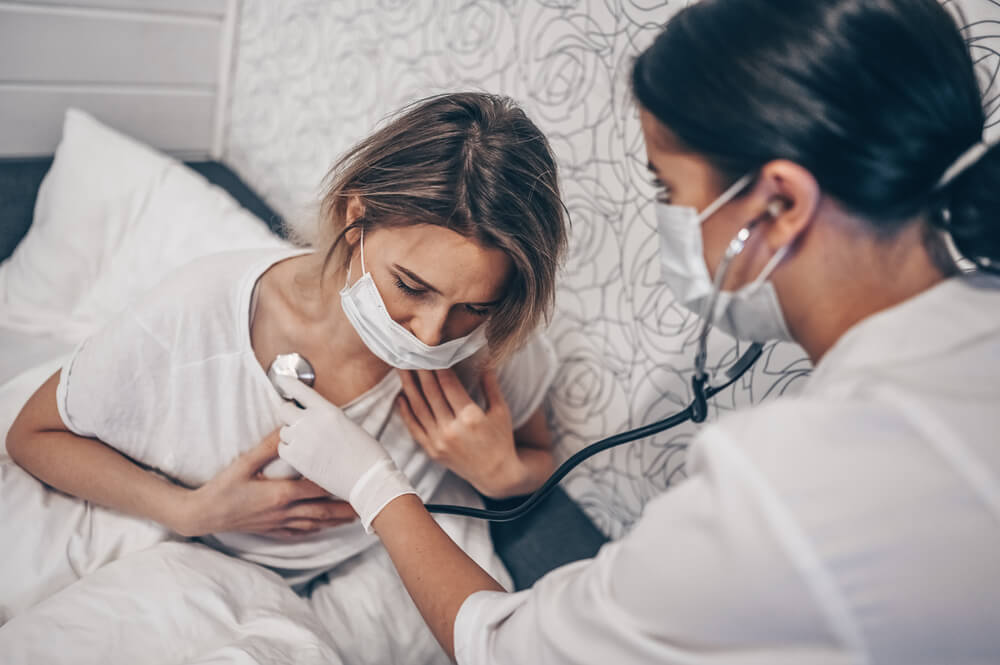 22 Feb

Steps for Preventing Hospital-Acquired Pneumonia

Hospital-acquired pneumonia (HAP) is a major problem in many healthcare facilities. The infection can have severe and long-lasting impacts—long-term hospitalization, higher mortality, and costly treatments.

Luckily, there are measures that healthcare workers can take to reduce the risk of infection. In doing so, they will be saving many lives. Read on to learn about steps to take to prevent hospital-acquired pneumonia.
Understanding Hospital-Acquired Pneumonia
The first step in preventing hospital-acquired infections is knowing what you're dealing with. Hospital-acquired pneumonia is a lung infection that manifests two days or more after hospital admission. The infection is usually not present before the patient's admission. HAP is one of the leading causes of fatalities among all hospital-acquired infections.
Causes of Hospital-Acquired Pneumonia
Many bacteria, fungi, and viruses usually cause pneumonia in hospitalized individuals. However, the most common bacteria known to cause the infection include:
Streptococcus pneumoniae
Staphylococcus aureus
Gram-negative bacilli (Pseudomonas aeruginosa, Escherichia coli, etc.)
Other gram-negative intestinal bacteria
There may be germs on clothes, hands, and equipment. Healthcare workers may spread HAP by transporting germs from these places to other people.
Risk Factors of Hospital-Acquired Pneumonia
Some people are at a greater risk of getting hospital-acquired pneumonia. For example, patients who are already seriously sick and need a mechanical ventilator. Patients are also at higher risk of getting HAP if they:
Have chronic lung disease
Abuse alcohol
Have recently had major surgery (e.g., abdominal or chest surgery)
Are older
Have a weakened immune system
Have had a stroke or have difficulty swallowing
Symptoms of Hospital-Acquired Pneumonia
The symptoms of HAP typically mimic those of community-acquired pneumonia. However, HAP is more severe than the latter since the bacteria is more aggressive. Symptoms of hospital-acquired pneumonia entail the following:
Coughing accompanied by sputum
Malaise
Fever and chills
Chest pain
Shortness of breath
Treatment of Hospital-Acquired Pneumonia
Healthcare practitioners treat HAP with antibiotics. The kind of organism causing the infection and the patient's risk factors determine which antibiotic will be used.
A patient who is seriously sick may have to use a ventilator. Other treatment options include oxygen and intravenous antimicrobials. A sick person may receive a particular medication or a combination of them.
Preventing Hospital-Acquired Pneumonia
There are some interventions that healthcare workers can implement to prevent HAP. These include
Head-of-bed elevation
Following infection prevention standards
Oral care
Increase patient mobility
Coughing, deep breathing, and incentive spirometry
The right infection control education can help healthcare providers save thousands of lives. Here are a few steps you can take to decrease the risk of hospital-acquired pneumonia
Head-of-Bed Elevation
Raising the head of the bed helps reduce the danger of aspiration. You should set the elevation of the head of the bed to 30 or 40 degrees to deter aspiration. Assess your patient and check if they're in danger of aspiration before elevating the head of the bed.
Some patients require more specialized interventions, such as those with an altered mental status, under sedation, or experiencing lethargy. For these groups, raise the elevation of the head of the bed to at least 30 degrees when the patient is resting.
If the patient can take it, raise the head of the bed further when giving them medication and as they eat. A high Fowler's position elevation will help prevent choking and blocking the airways.
Following Infection Prevention Standards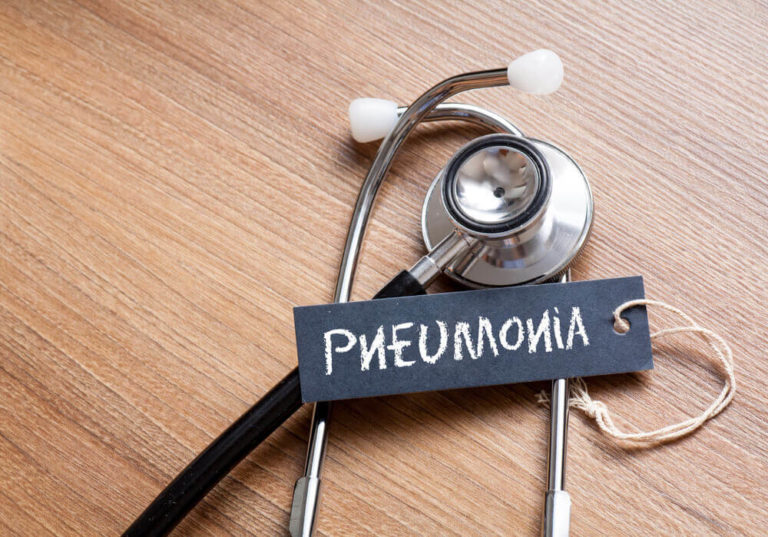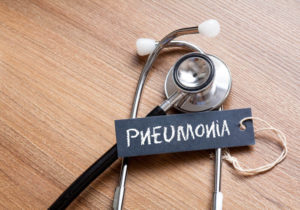 Being hospitalized in acute care can affect individuals' immune systems. Thus, healthcare workers must adhere to infection prevention measures. Doing so reduces patients' risk of developing hospital-acquired pneumonia.
Proper hand hygiene is a big part of infection prevention standards. A bedside alcohol based hand scrub is an excellent way to promote hand hygiene. Having the antiseptic readily available will result in increased usage and the reduction of patient infection. Healthcare workers will be able to clean their hands before and after any patient or environmental contact as well as before putting on or removing gloves or other personal protective equipment (PPE).
Another important infection prevention standard involves wearing face masks. They keep airborne agents from getting transmitted and help keep the hands away from the face. Healthcare workers should also receive influenza vaccinations annually to prevent the spread of HAP.
Oral Care
Hospital-acquired pneumonia is often the result of gram-negative bacilli and Staphylococcus aureus. These bacteria thrive in the mouths of people hospitalized in an acute care setting. So, oral care is vital in reducing the prevalence of bacteria. Completing an oral care routine twice each day can be very effective in reducing the occurrence of HAP.
It is important to educate healthcare workers on performing oral care, documenting it, and teaching patients how to do it. Doing so will result in better patient outcomes and reduce HAP.
Providing oral care before intubating surgical patients may also prevent HAP.
Increased Mobility
Implementing mobility interventions helps decrease the occurrence of HAP. It also helps alleviate the impact of long-term bed rest (e.g, deconditioning). Despite the benefits of increased mobility, patients tend to spend a lot of time in bed. Some causes for that situation include:
Patient safety concerns
Psychological instability
Inadequate staff
Absence of the necessary equipment
Healthcare workers should start by evaluating safe patient ambulation and transfer. Doing so helps limit fall risks. After ensuring patient safety, you can try implementing a couple of interventions.
For instance, helping the patient get out of bed at least three times a day. Healthcare personnel should collaborate with physical therapists to help patients achieve mobility goals.
Coughing, Deep Breathing, and Incentive Spirometry
Coughing, deep breathing, and incentive spirometry are all vital in safeguarding postoperative patients from non-ventilator hospital-acquired pneumonia (NVHAP).
Both coughing and deep breathing can help increase the chest wall's expansion. It also enhances secretion expectoration. Both these things result in a reduced incidence of NVHAP.
Utilizing incentive spirometry for controlled inspiration enhances oxygenation. It also causes a decrease in the likelihood of pulmonary complications. The device gives patients a physical reminder to cough and breathe deeply. Doing so helps avoid pulmonary infections.
Take Precautions Against Hospital-Acquired Pneumonia Today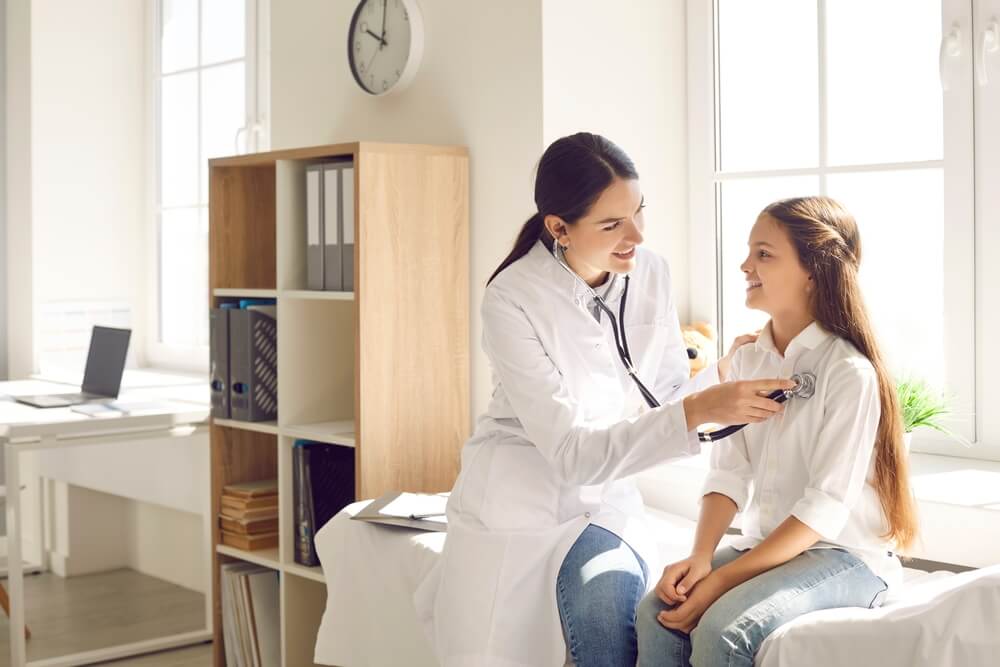 Healthcare workers are vital in preventing hospital-acquired infections, including HAP. Because of this, hospitals should provide workers with the necessary resources to help, such as sufficient equipment, PPE, and enough personnel to work the hospital effectively.
Healthcare workers should learn and actively practice the various HAP prevention measures to keep themselves and their patients safe. Contact Infection Control Results today to learn how we can help prevent hospital-acquired pneumonia in your facility.