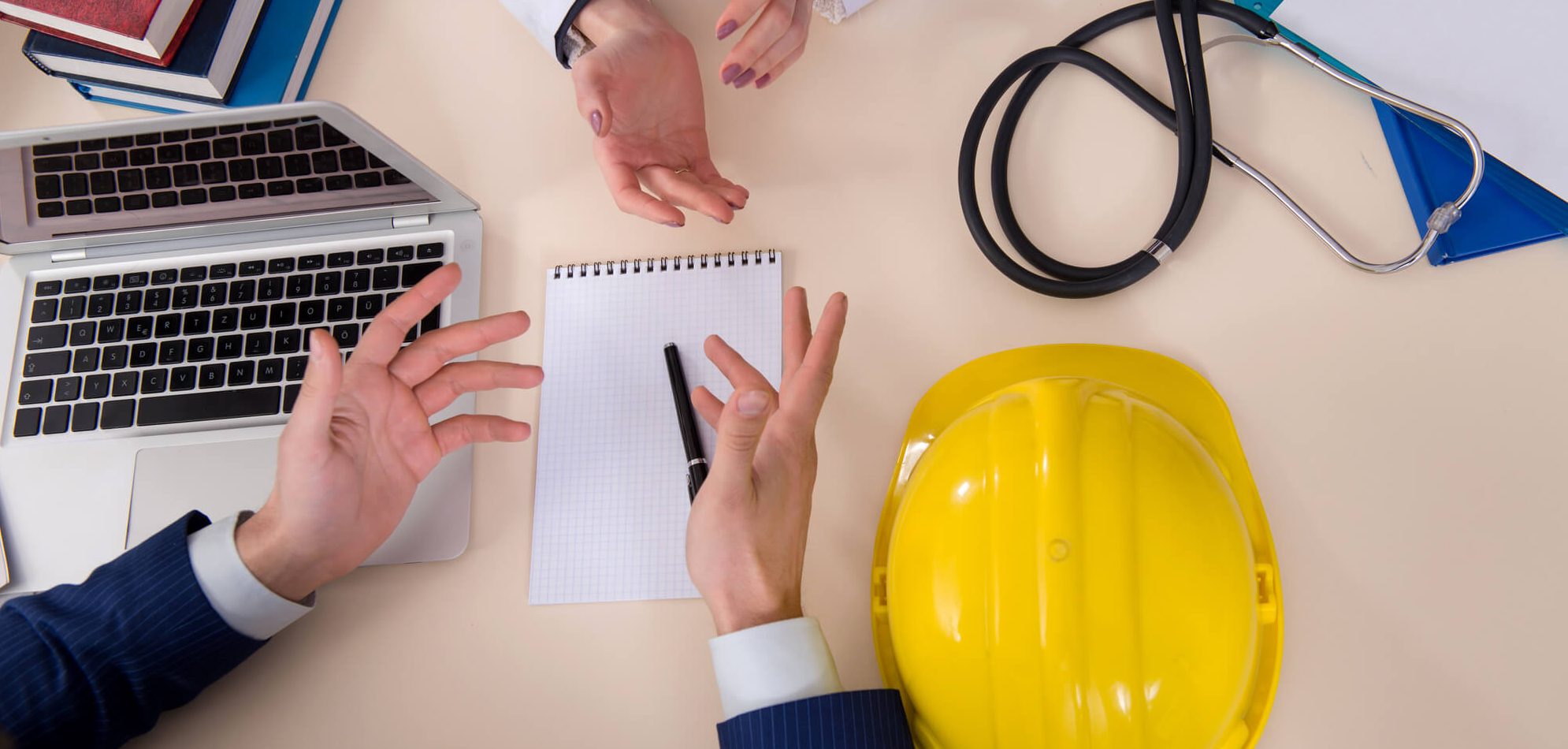 17 Mar

Infection Control Considerations for Hospital Renovation and Construction

When undergoing a hospital renovation or construction project, it's crucial to consider infection control when making design decisions. Poor design can lead to higher infection rates, accreditation survey citations, and decreased hospital efficiency. You'll want to hire an infection control consultant who can offer expert advice to your facility and how to incorporate the basic principles of infection control when considering design and finishes. Using the expertise of an infection control consultant can potentially lead to fewer  healthcare-acquired infections (HAI) and will alleviate problems with design down the road.
Why Hire an Infection Control Specialist During Construction
There are several reasons why it's a great idea to hire an infection control specialist during construction. They can protect your patients and staff by advocating for the safest procedures during the construction process. Infection control specialists can also keep the project on schedule by making crucial recommendations early on in the process, so nothing has to be adjusted later. They will also help reduce liabilities and inform contractors of the safest practices. Here are the main reasons it's a good idea to hire an infection control specialist during construction:
Help protect your patients and staff by determining risk and recommending strategies during the construction project.
Keep the project on schedule by offering advice early on in the design process.
Inform contractors how their work will impact patients and staff.
Offer a unique perspective on how healthcare facilities and construction operations can work together.
Reduce liabilities by ensuring best practices are used throughout the process.
Infection Control Specialist Responsibilities During Construction
There are many responsibilities an infection control specialist can take on during construction projects. Healthcare technology is ever-changing, and so facilities have to adapt to fit new equipment and create efficient spaces for doctors and nurses to work. There are certain aspects of healthcare facility design that can affect infection control. Heating, ventilation, and air conditioning systems (HVAC) must be up to code, so that airborne pathogens are filtered out of the airflow. Hallways must allow enough space for staff to move quickly in case of an emergency, but facilities should also consider separate pathways for staff and patients to reduce infections spreading. Also, the construction process should be monitored so that regular disinfection occurs and contractors are aware of safety procedures. Other infection control specialist responsibilities include:
Conducting on-site infection control risk assessment prior to the start of a project.
Moving at-risk patients away from the affected area.
Working with the construction contractor to create alternate pathways for patients and staff.
Educating contractors/construction workers on minimizing airborne pathogen transmission.
Considering the HVAC systems and recommending alternatives if necessary.
How to Choose an Infection Control Specialist for Your Healthcare Facility
Errors in surgeries and other procedures cause over a million infections each year in America. More severe infections can lead to death. Infection control should be a top priority at every healthcare facility for this reason alone. High numbers of healthcare-acquired infections can also damage a medical facility's reputation, leading to difficulty attracting qualified staff and revenue loss. An infection control specialist can help healthcare facilities avoid these consequences by stopping infections in the first place.
Infection control specialists aren't just limited to hospitals. They can offer support in all healthcare settings, including ambulatory surgery centers, long-term care facilities, assisted living facilities, rehabilitation facilities, dental practices, medical practices, and dialysis centers. Any healthcare facility can benefit from expert advice and keep infections to a minimum. Here are some tips for choosing an infection control specialist:
Choose someone with experience in the field.
Note any educational experience, especially if it's in a healthcare field since prior experience in healthcare can translate into understanding the realities of daily patient care and healthcare routines.
Ensure they are Certified in Infection Control (CIC) by the Certification Board of Infection Control and Epidemiology.
Examine if they'll be a good fit for your facility.
Things to Consider When Hiring an Infection Control Consultant
There are some other things to consider when hiring an infection control consultant. Knowing you're hiring the right person for the job is very important, especially since the stakes are high when talking about infection control. Whether you're constructing a new facility or renovating a current one, an infection control consultant is an excellent hire to help with the process. Here are a few questions to ask when you decide to work with an infection control specialist:
Are they certified by the Certification Board of Infection Control?
Are they a Fellow of the Association for Professionals in Infection Control and Epidemiology?
Does their educational background include healthcare-specific education?
Have they obtained additional education or training?
Do they have experience educating staff and others healthcare facilities?
Can someone from the facility accompany the consultant in their work?
Do they have experience in both infection control and healthcare?
Are they available to be contacted by phone and email?
Can they make last-minute trips to the facility if needed?
What are their fees?
Will a detailed report be provided after each visit?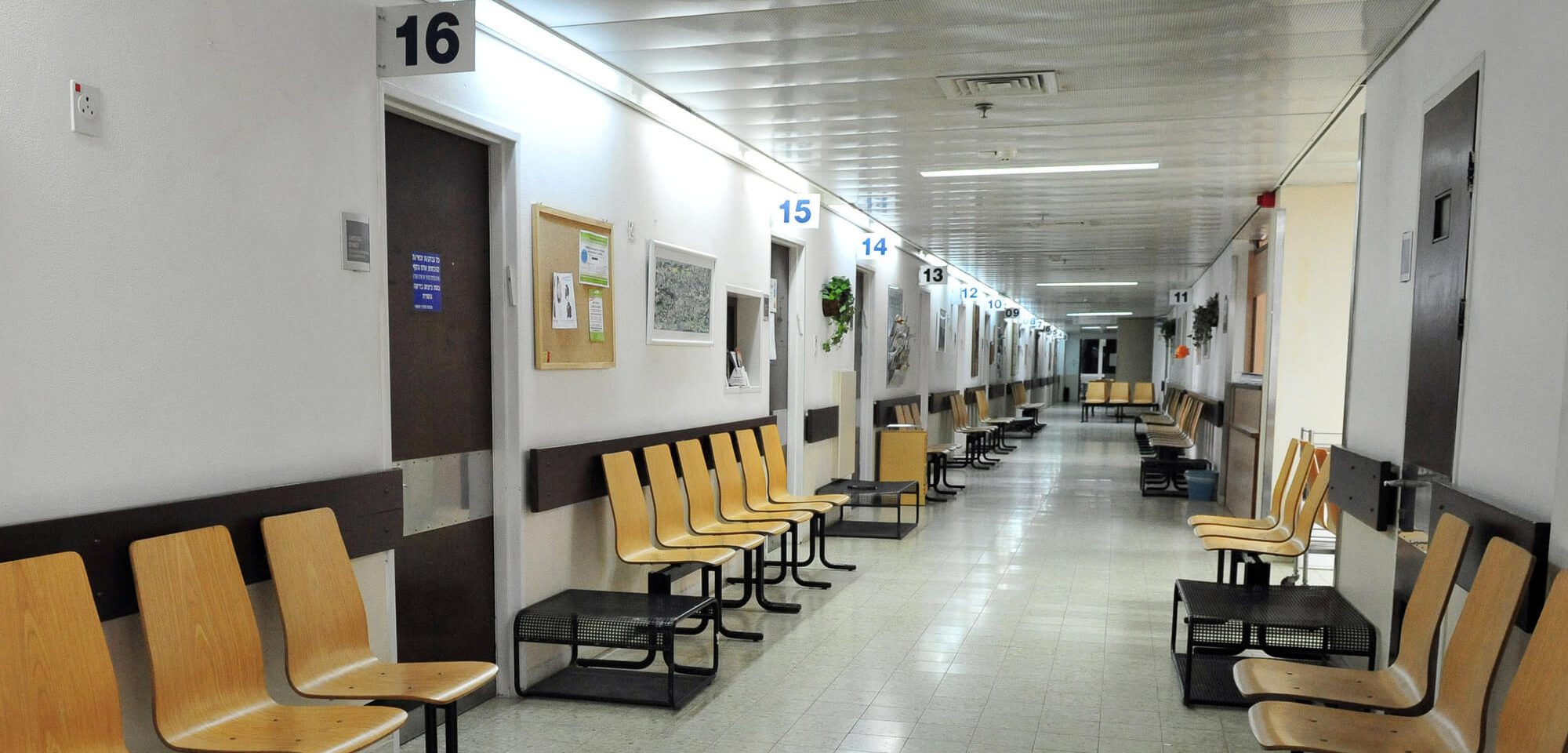 Consequences of Poorly Designed Healthcare Facilities
There are a variety of consequences for poorly designed healthcare facilities, including an increased infection rate due to problems such as lack of easily accessible sinks for hand hygiene, issues related to the separation of clean and dirty workflow, and finishes that are excessively difficult to clean.   Poor design factors can also lead to accreditation survey citations. By working with an infection control consultant and ensuring that your healthcare facility is well designed, you will lower the risk of infection and limit any accreditation or CMS survey citations. Design factors big and small can hinder accreditation or CMS certification, so they shouldn't be overlooked in the construction or renovation process. Everything from long-term care facilities to dental practices to dialysis centers need to consider design so that everyone stays safe.
Accreditation surveys typically occur as unannounced visits meant to observe all of the operations surrounding patients and procedures. Design flaws can hinder the efficiency that is crucial to success in healthcare. Poorly placed hand hygiene sinks or finishes that are hard to clean can be major flaws in a healthcare facility. Other factors might be limited storage space, crowded hallways, and inadequate HVAC systems. All of these design factors can be noted by an infection specialist in the construction process or after the fact so that healthcare facilities can address them in time to be accredited. This will also help avoid costly late-stage changes to the design or finishes.
Accreditation Survey Citations
All healthcare facilities should aim for accreditation because it is a commitment to providing the best care for patients. When a facility becomes accredited, it means an outside party has confirmed they are following compliances and doing procedures correctly. This means that patients are getting the best care, and the chance of healthcare-acquired infection will be low. Poorly designed facilities are at risk of survey citations and pose risks to staff and patients. Facilities should aim for accreditation for the following reasons:
Reduce liability insurance costs.
Risk management and risk reduction.
Provide an organizational framework for structure and management.
Improve operations by providing education.
Enhance staff education with professional counseling and advice.
May fulfill regulatory requirements.
Allow for a custom review of procedures and compliance.
Strengthen community confidence in the quality of care.
Tips for Renovating Healthcare Facilities for Better Infection Control
If your healthcare facility is at the point where it's time for a renovation, then you should consider infection control in the design process. As it's been discussed, infection control affects the health of your facility and accreditation. Including an infection control consultant will ensure maximum safety and health during the construction process and in the finished facility. If your healthcare facility deals with poor layout, outdated technology, low energy efficiency, or any other significant issues, it might be time for a renovation. Creating a better space will benefit your facility and give you a chance to improve your services.
Tips for a successful healthcare renovation range from researching to working in phases to planning for the unknown. The process might seem complicated at the start, but working with a team that includes an infection control consultant will make everything straightforward. Here are some tips for a successful renovation:
Do ample research about the facility's demographics, needs, objectives, and wants.
Examine current programs to see what's working and what's not.
Create a vision for the future.
Consult hospital employees about the space and how they use it.
Listen to staff suggestions and fix any inefficiencies.
Choose the right team for construction.
Consider your budget and timeline.
Split the work into phases so operations aren't interrupted.
Include sustainability and energy efficiency considerations into your construction plans.
Construct for the future of your facility.
Establish protocols and points of contact to plan for the unknown.
Selecting a Qualified Infection Control Consultant
If you want the best result with your healthcare facility renovation, bring an infection control consultant onto the team. Selecting a qualified infection control consultant can be easy if you know what to look for. Choosing someone certified is one thing, but it will be most beneficial to find someone with the right experience and educational background for your facility. Having a professional expert on staff during a renovation can help your facility make the best decisions regarding infection control.
Hospital Renovation and Construction Infection Control Considerations
Infection control considerations are a vital part of healthcare facility renovation and construction. Ensuring the right protocols are followed, and the best design decisions are made can lead to a facility that runs efficiently and successfully. Hiring an infection control specialist will make the process easier and lead to the best possible hospital or medical facility design for reducing healthcare-acquired infection rates.